Dr. Rodney J. Marshall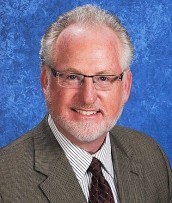 Dr. Rodney J. Marshall is President and Owner of Findafuture, Inc. dba Marshall Education Group, which provides innovative solutions to private and proprietary schools, and CEO & Editor-in-Chief of Confluencecourseware, LLC a digital curriculum company merging great works, conversations and digital delivery.
He has served as lead consultant to start, grow, manage and improve many schools in the United States and abroad.  As Founder of Coram Deo Academy  he lead a team that grew this innovative classical school from zero to 1,100 students in eleven years while achieving regional accreditation.
As Director of Global Development for a Christian school curriculum publisher, Rodney persuasively addressed educators in England, Ireland, Russia, the Philippines, Australia, New Zealand, South Africa, Zambia, South Korea, Central and South America, Canada and the United States. His message has reached multitudes—some audiences of up to five thousand.  In his time abroad, Rodney conferred with chief governmental and educational officials who were seeking to establish private and Christian education.
He has served as pastor and help to found his first school in 1976.  He has written and edited publications, such as—newsletters, youth programs, high school and Bible college courses, and videos as well. Rodney contributes as a newspaper columnist, and essayist for educational and theological periodicals in local and nationally circulated publications.
Rodney enjoys persuasive discourse on numerous and diverse subjects—education, liberty, vocational nobility, biblical worldview, executive leadership, history, entrepreneurship, economics, politics, theology, and apologetics, and ornithology.
He is a member of the Society for Classical Learning, serves on the Advisory Board of Covenant Classical School, has been an inaugural fellow with the Arete Fellowship, associates with the Association of Classical and Christian Schools and the CiRCE Institute, and the National Association of University Model Schools (NAUMS).  Rodney has earned a B.A. in Business Administration, Master of Divinity, M.A., Philosophy and Religion, and a Doctor of Education.